Get In Touch
For medical offices, law firms, or schools, we're the office cleaning service you can trust to keep your environment clean and disinfected.
Office Cleaning For Atlanta
Keeping your office clean is a priority for your staff and customers. That's why you need quality cleaning services at an affordable price. That's Beneficial Building Services.
Customized Cleaning Services For Your Office
Office cleanliness is an important factor in the health and happiness of your employees, as well as your customers and guests. A freshly cleaned office helps boost morale while reducing sick days. Commercial cleaning also helps keep your staff productive as well.
Beneficial Building Services can provide you with customized solutions tailored just for your needs so that we meet all criteria – from cleaning capabilities to budget priorities.
Our team of professional janitors is trained to clean any type or size office space. We ensure that your building is always kept up to date with the latest standards in cleanliness, whether it's a large lobby area or a small conference room.
Call our commercial cleaners today for a free consultation.
Why Pay More For Quality Office Cleaning Services?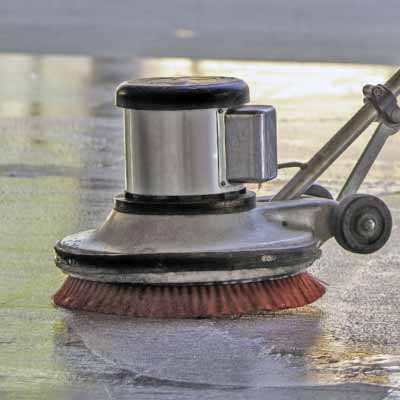 In today's competitive market, keeping costs low is essential. There are many commercial cleaning companies around Atlanta that are national franchises. While these janitorial services may do a great job, they'll also charge you heavily for it.
Why pay more for professional office cleaners?
We're a locally owned and operated cleaning company. Because of our lower overhead, we can afford to charge less and still provide the high cleaning standards your office needs. Contact us today to find out what we'll charge for a customized cleaning program for your business environment.
Choose The Right Cleaning Professional
You can rest assured that when you choose our office cleaning services, we will provide the best care and protection for your belongings. We have a team of trained professionals who are experienced, so they know how to handle all types of surfaces in order not to cause any damage while providing exceptional service at affordable rates! Let's develop a cleaning plan for your business today. Call us now for all your office cleaning needs!
Specialty Cleaning Services
At your request, our team will clean any machinery or surface that requires specialized solutions or tools to remain protected. We go above and beyond in making sure the commercial space is cleaned efficiently while always maintaining safety standards for workers with specialty cleaning services tailored just for you!
With a clean office environment, you can…
Promote Repeat Business – Customers are always on the lookout for quality service, which you can provide them with a professional office cleaning service. The benefits don't stop there though! A cluttered and unclean space could turn off potential customers before they even have a chance to invest in your company's products or services – costing both sales and repeat business. Investing time into making sure every inch of our offices looks spic-and-span will not only impress clients but also give us peace of mind when it comes down right choosing where we work each day.
Boost Morale and Productivity – A clean office is good for staff as well as customers. For one, it's a catalyst to increased professionalism among employees as they stand taller in their new surroundings with fewer distractions making them more efficient at work. Secondly, the lack of clutter creates organization which leads to better habits – something any company could benefit from.
Reduce Risk of Illness – With so many people coming into contact with each other every day, it's not unusual for sicknesses to spread around the office. With our professional cleaning and disinfecting Service, you can keep your work area spotless and free from germs and reduce how often this happens. Our team provides quality services at affordable rates in order to help maintain a healthy environment while also keeping costs low.

Service Area
We provide commercial cleaning to our customers in and around the Newnan & Peachtree City area. We have happy customers in White Oak, Sharpsburg, Whitewater, Fayetteville, Clayton County, South Fulton, Douglas County and Tyrone Georgia as well. Call us if you are in and around these areas for a free quote today.