Get In Touch
For medical offices, law firms, or schools, we're the office cleaning service you can trust to keep your environment clean and disinfected.
Industrial Cleaning Services for a Heavy-Duty Workplace
You and your people work hard. You don't have time to clean as you go. Let us handle the cleaning jobs.
Industrial Facilities Need Industrial Cleaning
When you work in a heavy-duty environment, industrial cleaning is essential to keep your workers safe and productive. Your facility needs a team of cleaning specialists that knows how to maintain a clean working environment. Our team of professional janitors will give you the commercial cleaning your facility and your staff deserve.
Most of our industrial clients struggle with dirt, dust, dust mites, bacteria, and other harmful substances. That's where regular professional cleaning can help protect your staff, customers, and visitors. Call us today for a free consultation.
Industrial Cleaning Specialists
Industrial cleaning is a specialized task with unique challenges. That's where our Beneficial Building Services team members come in to provide complete, customized solutions for your facility. Each cleaner has been highly trained, so they know what products will work best on different types of dirt from resin spills or dust at manufacturing facilities.
We know that there's no such thing as a "one size fits all" solution for cleaning an industrial space or manufacturing facility. That's why we spend time talking to our customers to get to know what they do in order to fully understand their cleaning needs. That's why we emphasize the need for customized janitorial services.
Equipped for Industrial Facilities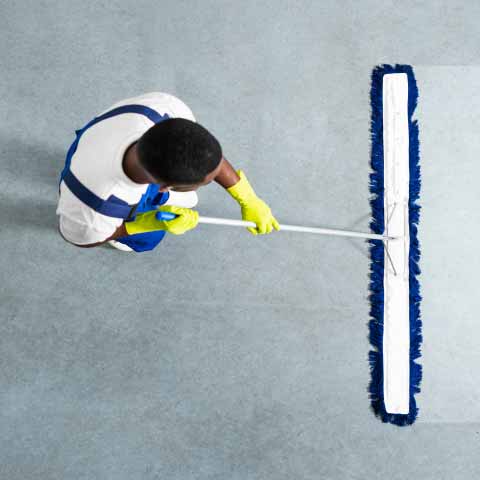 When you need a professional cleaner, you need a cleaning company with the right experience and the right tools. Our industrial cleaning services are designed for the toughest jobs on any scale. We use only high-grade equipment and chemicals to provide exceptional results in every space we enter—regardless of how big or small your workplace may be.
OSHA Compliant
Industrial cleaning services offered by our team of professionals are designed to protect your employees, customers, and the public from potential hazardous environmental dangers. Backed with robust safety guarantees that include OSHA compliance as well as extensive experience in chemical handling regulations, we've got you covered.
Why Choose Beneficial Building Services?
Industrial cleaning is important for ensuring the safety and productivity of your plant. Our team will go above and beyond to meet all requirements, making sure that you're compliant with environmental regulations while also increasing health & safety in the workplace. Choose Beneficial for all your industrial cleaning needs!
Why Hire Beneficial Building Services To Clean Your Facility?
Hiring an industrial cleaning company requires a level of trust. That's why our staff goes through rigorous background checks before hiring. Other reasons to work with our cleaning company include:
More than 20 years of experience in janitorial services with many different industries
Experience maintaining the high cleaning standards necessary for industrial or manufacturing facilities around Atlanta
Integrity and honesty in everything we do
Our team only uses environmentally friendly cleaning products and cleaning methods
The biggest reason to call Beneficial Building Services is that we charge less than the franchise cleaning companies you'll find around Atlanta. Because we're independently owned and operated, we don't carry all the same overhead as the franchises do, we can afford to charge you less for the same professional cleaning services.
Why pay more for professional janitorial services?

Service Area
We provide commercial cleaning to our customers in and around the Newnan & Peachtree City area. We have happy customers in White Oak, Sharpsburg, Whitewater, Fayetteville, Clayton County, South Fulton, Douglas County and Tyrone Georgia as well. Call us if you are in and around these areas for a free quote today.